SAN DIEGO (KGTV) — Whether inside San Diego Convention Center or looking in, fans will be champing at the bit for Comic-Con reveals.
This year will see the return of past Hall H headliners, reunions, and previews of what's to come in fan-favorite shows and films.
With five days of reveals and surprises, there's plenty to soak in and look out for coming from the convention.
SAN DIEGO COMIC-CON: What to know | Off-site activations | Parking | Headlines | How to spend $50 at SDCC
Here are ten headlines sure to dominate the Comic-Con airwaves this month:

What's next for Marvel Studios: Marvel Studios returns to Hall H on Saturday, July 20, with a look at what's to come in the Marvel Cinematic Universe. Marvel Studios president Kevin Feige is expected to showcase the studio's Phase Four slate of films, including looks at "The Eternals," the upcoming "Black Widow" prequel, the upcoming "Shang-Chi" film, and sequels in development for "Guardians of the Galaxy," "Black Panther," and "Doctor Strange."
---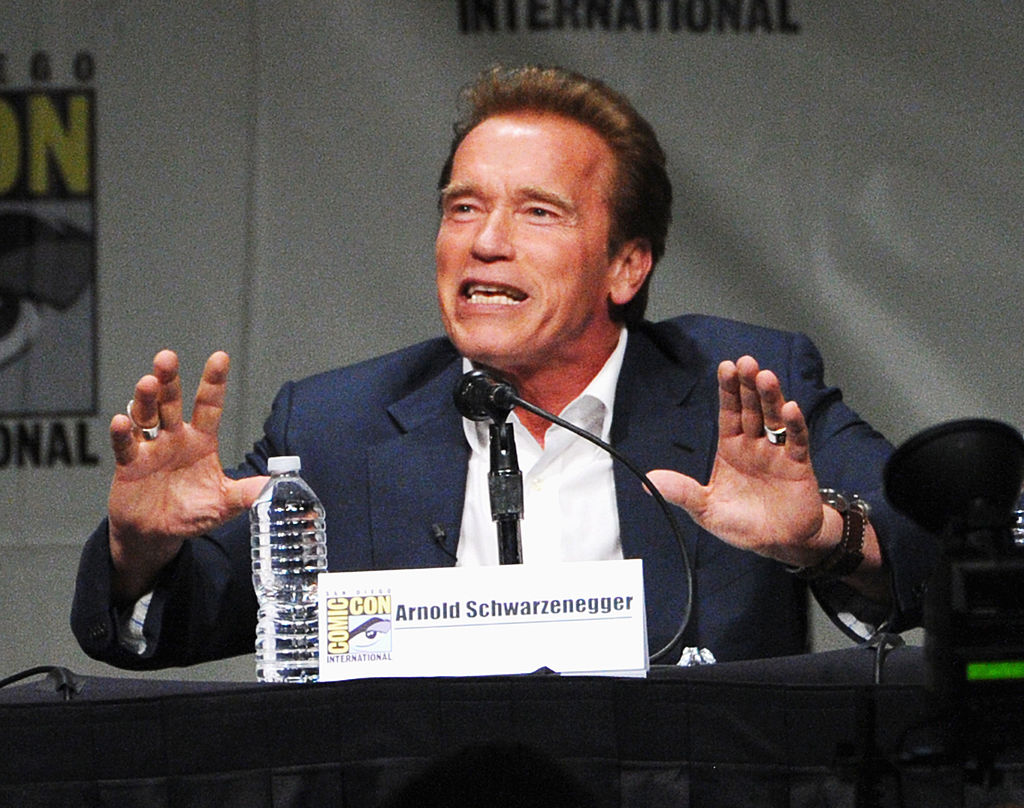 Revealing the next "Terminator" film: Original "Terminator" actors Arnold Schwarzenegger and Linda Hamilton will showcase "Terminator: Dark Fate" in Hall H on Thursday, July 18. Fans expect to get a look at the new film by "Deadpool" director Tim Miller, that is meant to continue the franchise from "Terminator: Judgement Day."
---

"Game of Thrones" reunion: Showrunners David Benioff and D.B. Weiss will be joined by stars Maisie Williams, Isaac Hempstead Wright, Nathalie Emmanuel, Iain Glen, Jacob Anderson, John Bradley and Liam Cunningham for a Game of Thrones reunion on Friday, July 19, in Hall H — and perhaps news on HBO's planned spinoffs of the series.
---

What to expect in "Westworld" season three: Stars Evan Rachel Wood, Thandie Newton, Tessa Thompson, Jeffrey Wright, Ed Harris and Aaron Paul will join creators Jonathan Nolan and Lisa Joy to showcase the next season of the highly anticipated next season of "Westworld" inside Hall H on Saturday.
---

A look at Netflix's "The Witcher": Netflix is bringing the epic fantasy book series "The Witcher" to life with actors Henry Cavill, Anya Chalotra, and Freya Allan inside Hall H on Friday, with giving a first look at the series to fans.
---

Amazon Prime's "The Boys" and "Carnival Row": The streaming giant's new series "The Boys" and "Carnival Row" take to Comic-Con with early screenings of the series, off-site experiences, and panels inside Ballroom 20 on Friday. "The Boys" looks at what happens when superheroes abused their powers rather than using them for good, starring Karl Urban, Jack Quaid, Antony Starr, Erin Moriarty, Jessie T. Usher, Laz Alonso, and more. "Carnival Row" explores a Victorian age where the worlds of man and mythological creatures collide, starring Orlando Bloom, Cara Delevingne, David Gyasi, and Tamzin Merchant.
---

80th anniversary of Batman: This year marks the 80th anniverssary of the Caped Crusader. As such, "Batmen" from years past will visit SDCC. The 1989 film "Batman" gets a panel on Saturday, in Room 6A to showcase the classic with the film's producer Michael Usla. "Batman Beyond" also turns 20, taking the stage in Hall H Thursday with voice actors Kevin Conroy and Will Friedle. Perhaps even bigger though, Preview Night on Wednesday, July 17, brings the first-ever look at Warner Bros. TV's "Batwoman" series starring Ruby Rose and Epix's "Pennyworth" starring Jack Bannon.
---

Russo Brothers get Hall H to themselves: The directors of "Avengers: Endgame" take the stage in Hall H on Friday, for their own panel to discuss the blockbuster film and their run in the Marvel universe, the formation of their new company, AGBO, and what's next for them. But such a big stage for just two panelists, there could be room for more.
---

Picard returns to "Star Trek": Star Trek reigns over Hall H on Saturday, bringing back Sir Patrick Stewart for the series "Star Trek: Picard." Fans will get a first look at the new show that brings Stewart back to the iconic franchise.
---

Goodbye to "Supernatural": It will be a bittersweet goodbye in Hall H Sunday, as fans of the long-running hit "Supernatural" say so long. Stars Jensen Ackles and Jared Padalecki will recap of the show's 14 seasons, talk with fans, and tease the show's final season.
San Diego Comic-Con returns to downtown San Diego July 18 - 21, with Preview Night held on July 17.