SAN DIEGO (KGTV) — While many San Diego County voters will be returning their mail-in ballot via the postal service, many will also utilize official drop-off locations throughout the county.
Voters can choose from 126 official sites, including 79 different library locations throughout the county and the Registrar of Voters, from Oct. 6 to Nov. 3. A full list of official drop-off locations is available online.
An online map search to find your closest location is also online here.
RELATED: Step-by-step guide to voting by mail or in-person in San Diego County
Voters who choose to drop off their ballot or vote in person at the Registrar of Voters can visit the location at 5600 Overland Avenue. The office is open 8 a.m. through 5 p.m. Monday through Friday. On Election Day, the office will be open from 7 a.m. to 8 p.m. The registrar is closed on the weekend.
If a voter chooses to have someone drop off their mail-in ballot for them, they must fill out the "person authorized to return" section in the top right portion of the ballot's envelope: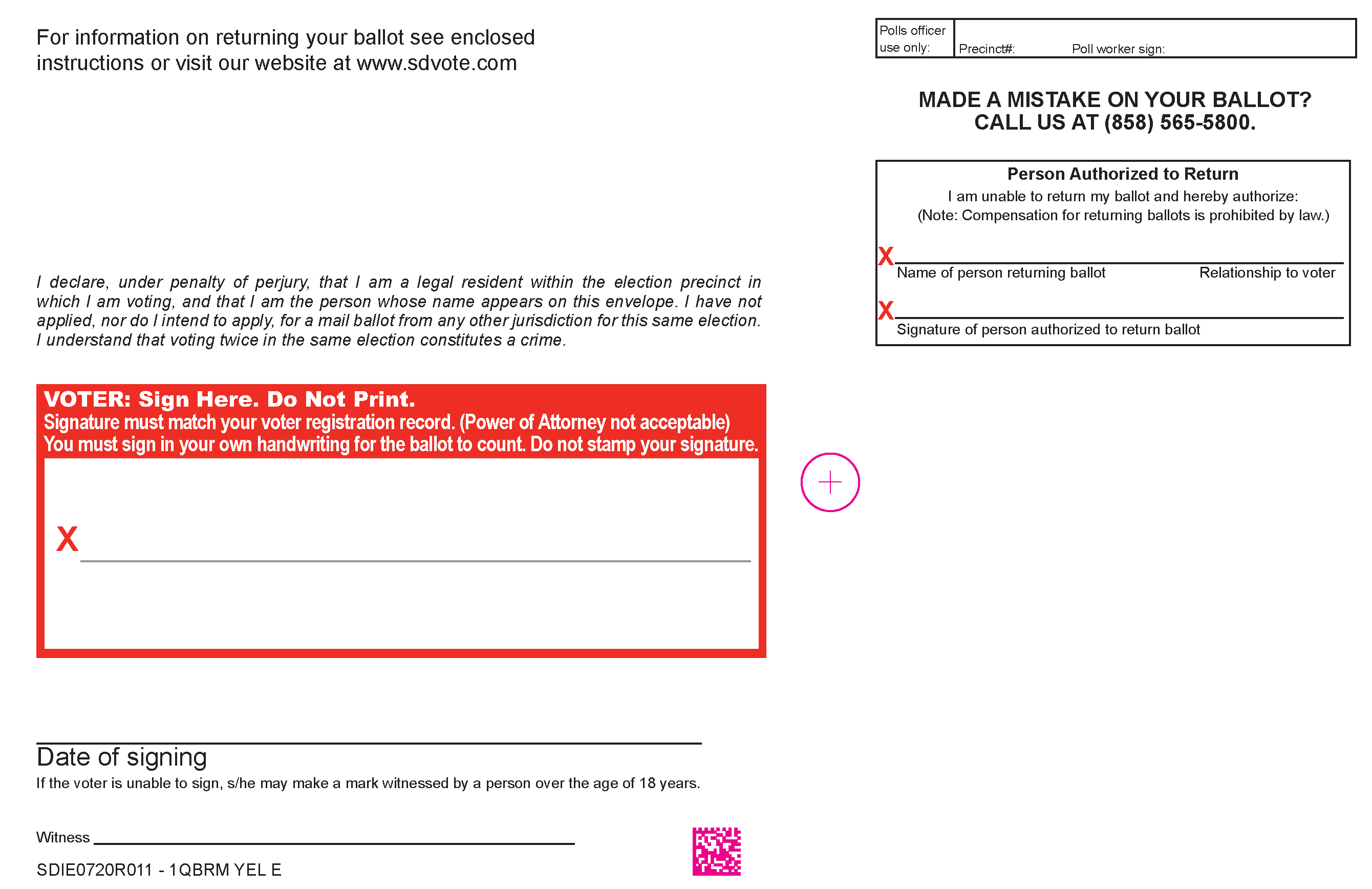 Voters can also return their mail-in ballot to any official polling place between Oct. 31 through Election Day. Voters can search for their official polling place online here.