This Rancho Santa Fe 'contemporary castle' is listed by Nancy Dixon at Pacific Sotheby's Realty.
The modern home was designed by architect Guy Dreier.
Two-story glass walls showcase the sculptures.
The home is being sold one by one of the first Qualcomm employees.
The home is 23,500 square feet.
Solar panels keep the power bill low - or even free.
Most of the home is on the main floor but the master suite is upstairs.
The home has an elevator and a guest house.
There's a catering kitchen and a butler's pantry.
There are staff quarters on the property.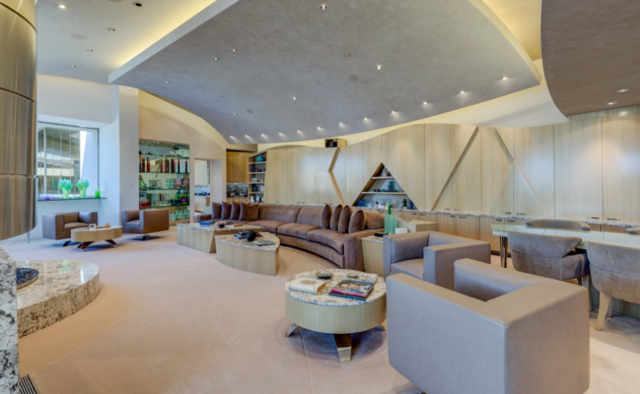 The floors are marble, mixed or wall to wall carpet.
The gardens were designed by landscape architect Theresa Clark.