SAN DIEGO (KGTV) — San Diego is known for its many picturesque views along the coastline, but some of the county's most scenic vistas are further east.
San Diego County park rangers want to encourage locals to experience the serenity at some of their favorite places to hike. Many of their top spots offer a view from up high of rolling hillsides in Ramona, wildlife in its natural habitat near Julian, and unique vegetation surrounding Pala.
All one needs is their phone and a joy for the outdoors (in addition to hiking essentials).
Here's where you can find park rangers' picks and why each trek is a favorite: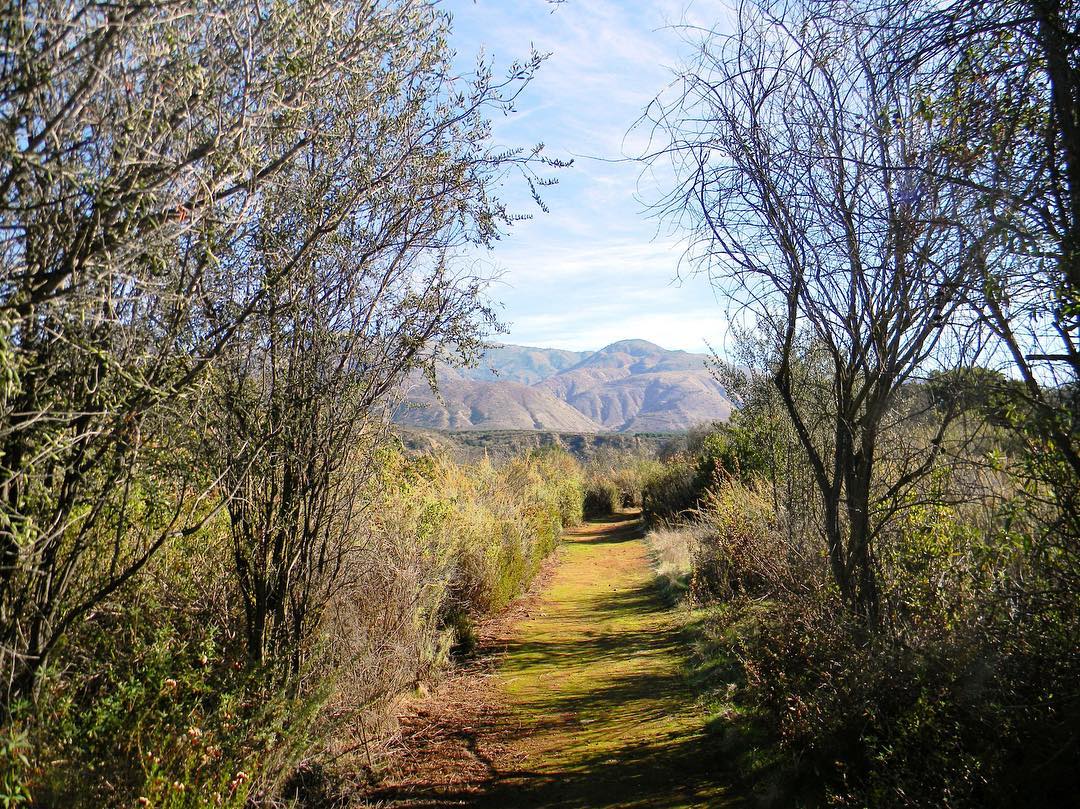 Wilderness Gardens (14209 Hwy 76, Pala, Calif.): "Take the Upper Meadow Trail 3.2 miles to a large grassy expanse with seasonal wildflowers. Also, look for the foundation of an old grist mill on the County Historic Resource Board's list of historic places. The foundation is about 0.8 miles into the hike."
---
Agua Caliente (39555 Great Southern Overland Stage Route of 1849, Julian, Calif.): "Keep your eyes open for bighorn sheep as you walk along the Marsh Trail, and snap a selfie about a half a mile in at a palm grove. The trees are sure to please."
---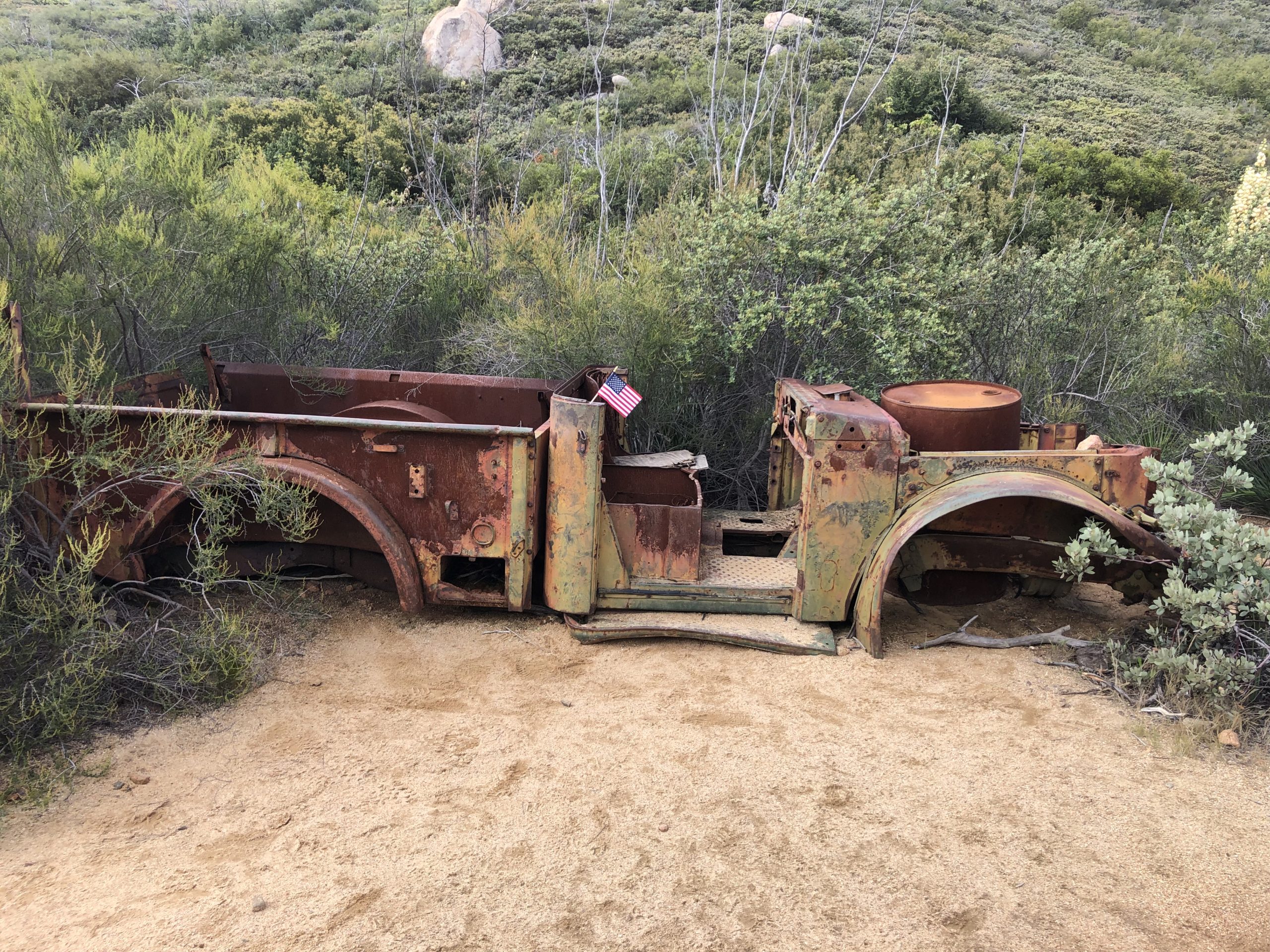 El Capitan (13775 Blue Sky Ranch Road, Lakeside, Calif.): "You'll really need to work for this photo. Take the main trail up, up, up. Feel rugged and pose next to an abandoned Jeep located near mile 5."
---
Mt. Gower (17090 Gunn Stage Road, Ramona, Calif.): "Take the challenging Mt. Gower Ridge Trail to the summit, look for a granite boulder outcrop that mimic fangs. They are located around the 3-mile mark. Take a fantastic photo!"
---
Lake Morena (2550 Lake Morena Drive, Campo, Calif.): "Head out on the 3.4-mile out-and-back dam access trail. At the scenic turnaround point, there is a gate to a historic dam that was constructed at the turn of the 19th century."
---
Santa Ysabel East (500 Farmer Road, Julian, Calif.): "From the Farmer Road Staging Area, hike 2.3 miles to the Kanaka Loop junction and turn right. Following the Coast to Crest Trail 1.5 miles to a picnic table shaded by a stately oak. Enjoy the views of Palomar Mountain to the north and Cuyamaca Peak to the south. BYOB lunch and camera."
---
Ramona Grasslands (Trailhead and staging area are on Highland Valley Rd., just east of Archie Moore Rd. in Ramona): "In addition to the usual animals you might expect to see at a County park, the Grasslands are home to cattle. If you see one, mooove to the side of the trail, keep your distance and snap a pic."
---
Volcan Mountain Wilderness (1209 Farmer Road at Wynola Road, Julian, Calif.): "Stride through an art installation at the Volcan Mountain Preserve trailhead to start this pictorial hike. Then trek 2.5 miles up to a telescope, and continue on for about a quarter of a mile to the historic Lightway Beacon Tower – used in the 1920s by airmail carriers. Take all the pictures."
---
Heritage Park (2454 Heritage Park Row, San Diego, Calif.): "Capture the history of Temple Beth Israel and its well-preserved 1800s-era style architecture."
---
Tijuana River Valley Regional Park (2721 Monument Road, San Diego, Calif.): "Spooner's Mesa offers panoramic, international views of the coast; look south into Mexico and north across miles of San Diego County coastline. The mesa sits above the river drainage – a little over 1.5 miles from the trailhead off Monument Road."
---
Louis A. Stelzer County Park (11470 Wildcat Canyon Road, Lakeside, Calif.): "Pass the westernmost playground to climb the 0.6-mile Stelzer Ridge Trail, and veer right to the Kumeyaay Promontory – or continue on to Stelzer Summit to see the most spectacular landscape views."
---
Los Peñasquitos Canyon (12020 Black Mountain Road, San Diego, Calif.): "Visitors may see a small waterfall at the west end of the preserve. Just follow the easy 6.8-mile Los Peñasquitos Canyon loop trail. Snap a pic at the falls. Also, stop by to meet two goats with big personalities. Popcorn and Base, who have their own Instagram account, are in a pen near the adobe."