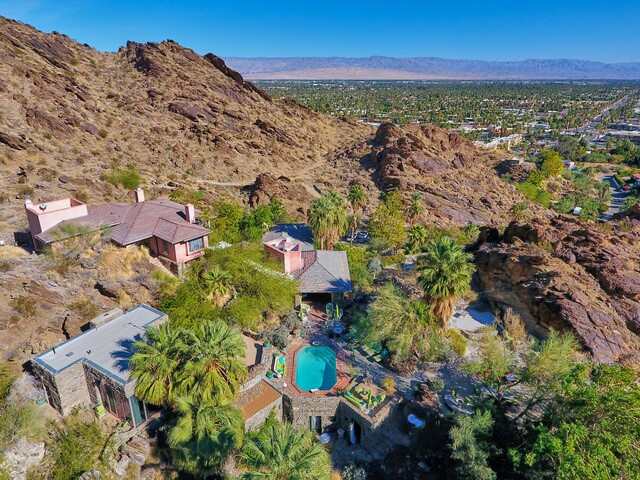 The Palm Springs home of actress Suzanne Somers is now up for bid through Concierge Auctions !
The home is in the Mesa neighborhood, on 70 acres of land.
The house is roughly 7,300 square feet.
There are 10 outdoor living spaces including numerous fireplaces and fire pits, outdoor decks and entertainment pavilions, an outdoor dining room, living room, and an amphitheater carved from rock.
The home includes five villas built on four levels, accessible by funicular, private roads, and stone pathways.
The formal dining room seats 32 guests.