DC Daily: Bannon calls Trump's firing of Comey worst mistake in 'modern political history'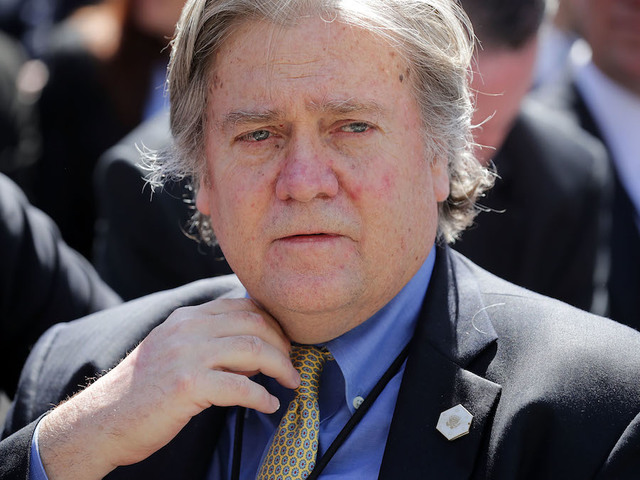 What's happening in the political world:

Trump speaks on 9/11 attacks on 16th anniversary
-- President Trump marked the anniversary of the Sept. 11, 2001, terrorist attacks during a ceremony at the Pentagon and warned terror groups that "American cannot be intimidated."

Following a moment of silence observed at the White House Monday morning -- at the exact time the first hijacked airplane crashed into the World Trade Center -- the president and First Lady Melania Trump attended a ceremony held outside of the Pentagon.

"The terrorists who attacked us thought they could incite fear and weaken our spirit … But America cannot be intimidated and those who try will join a long list of vanquished enemies who dared test our mettle," Trump said.
Trump honors 9/11 victims at the Pentagon: "We mourn them, we honor them, and we pledge to never, ever forget them" https://t.co/YGaJxdx6cs

— CNN (@CNN) September 11, 2017
---
Bannon refers to Comey's firing as big political mistake
-- President Trump's former chief strategist Steve Bannon spoke out in a "60 Minutes" interview on several topics, including the president's decision to fire FBI Director James Comey.

In the interview posted online Sunday, Bannon was asked if Comey's dismissal was the wrong decision, to which he responded: "That would be probably -- that probably would be too bombastic even for me, but maybe modern political history."

He went on to acknowledge that if Comey had not been let go, it's unlikely that the probe led by special counsel Robert Mueller would have been established.

"I don't think there's any doubt that if James Comey had not been fired, we would not have a special counsel, yes," he said. "We would not have the Mueller investigation. We would not have the Mueller investigation and the breadth that clearly Mr. Mueller is going for."

Read more
---
Clinton slams Trump's inauguration speech
-- Hillary Clinton said being at President Trump's inauguration was "like an out-of-body experience" and that his speech was a "cry from the white nationalist gut."

"But I'm a former first lady, and former presidents and first ladies show up," Clinton said on "CBS News Sunday Morning." "It's part of the demonstration of the continuity of our government. And so there I was, on the platform, you know, feeling like an out-of-body experience. And then his speech, which was a cry from the white nationalist gut."

Clinton also told CBS's Jane Pauley that Trump tapped into a "nostalgia" with his supporters.

"He was quite successful in referencing a nostalgia that would give hope, comfort, settle grievances for millions of people who were upset about gains that were made by others," Clinton said.

Pauley then pressed on: "What you're saying is millions of white people?"

"Millions of white people, yeah. Millions of white people," Clinton replied.

Read more
---
CNN contributed to this report