CARLSBAD, Calif. (KGTV -- It's an historic gem in Carlsbad. Some of Hollywood's biggest stars of the 1930's would gather for a here for a relaxing get away from Los Angeles. A vacation home to Leo Carrillo from the TV show "The Cisco Kid." Once a massive ranch, now transformed into an 1800 acre city park in Carlsbad.
Mick Calarco, Project Manager with the City of Carlsad calls the park a "manifestation of Carrillo's childhood dreams." Million- dollar homes now surround the park, but it was once a sprawling and working ranch with livestock and wild animals. Peacocks still roam the property, original descendants of the birds Carrillo bought for the ranch.
"You can truly lose yourself out here," said Calarco. The old adobe buildings have been beautifully restored to their original splendor. Carrillo bought the property in 1937. His famous friends, including Clark Gable would often visit the ranch.
In every building you can see Carrillo's vision for preserving early ranch architecture. Adobe was a central theme in Leo's remembrance of of his childhood ranches.
After Carrillo's daughter, Tony, left the estate, the buildings began to fall apart. The City of Carlsbad acquired the remaining 10.5-acre ranch in 1977. It now serves as a park to educate and advocate for ranch preservation and restoration.
The park is open daily 9 A.M.- 5 p.m.
Life In Carlsbad: The Leo Carrillo Ranch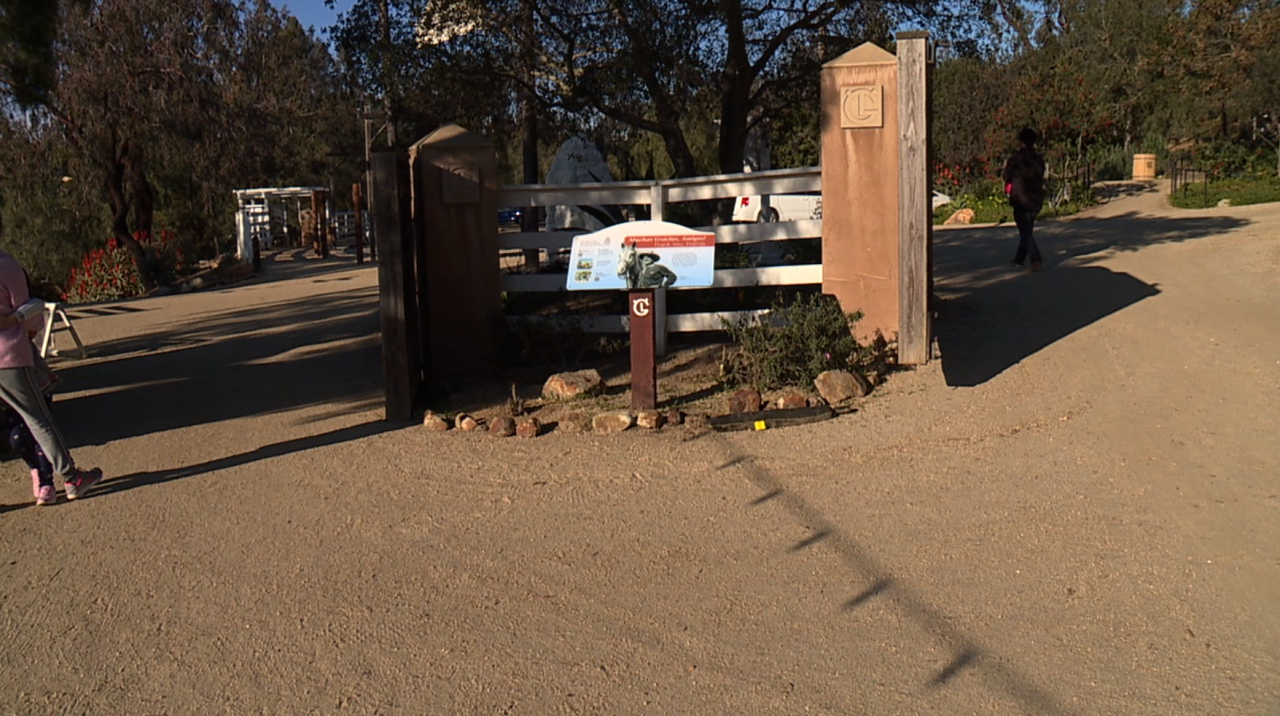 Screen Shot 2020-03-10 at 12.24.07 PM.png
Life In Carlsbad: The Leo Carrillo Ranch
KGTV
Screen Shot 2020-03-10 at 12.24.00 PM.png
Life In Carlsbad: The Leo Carrillo Ranch
KGTV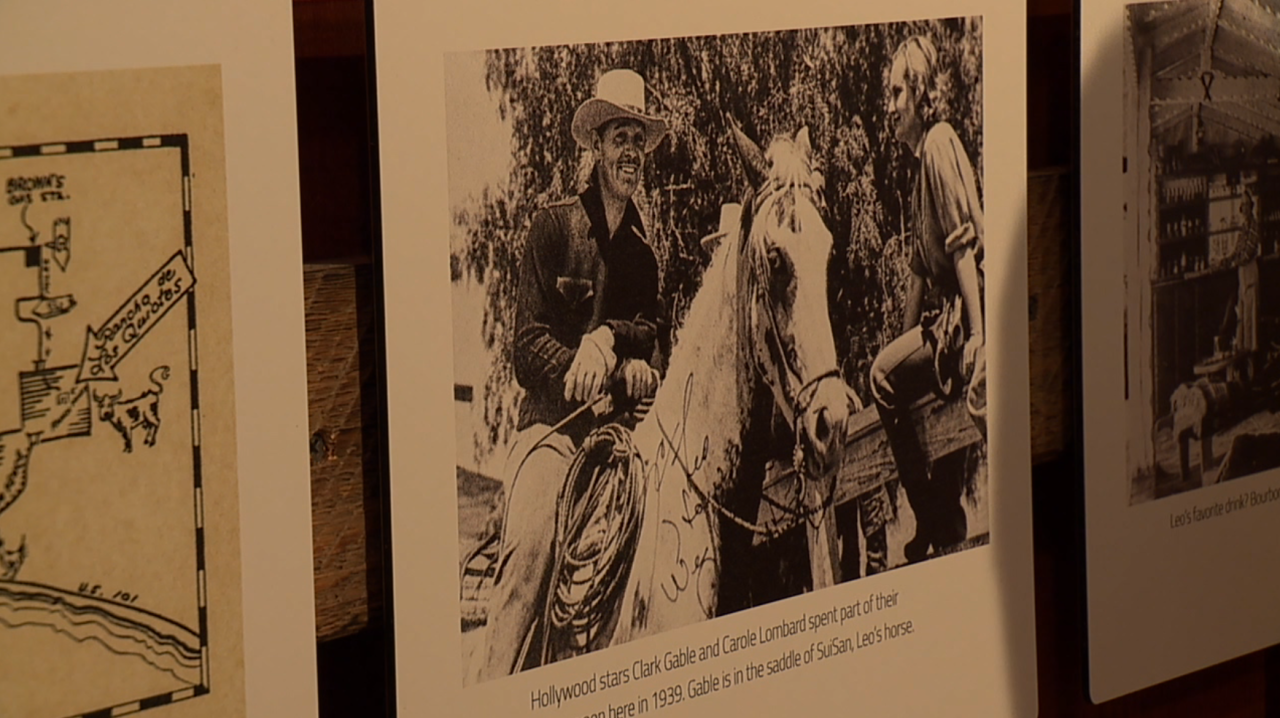 Screen Shot 2020-03-10 at 12.23.45 PM.png
Life In Carlsbad: The Leo Carrillo Ranch
KGTV
Screen Shot 2020-03-10 at 12.23.35 PM.png
Life In Carlsbad: The Leo Carrillo Ranch
KGTV
Screen Shot 2020-03-10 at 12.23.26 PM.png
Life In Carlsbad: The Leo Carrillo Ranch
KGTV
Screen Shot 2020-03-10 at 12.23.20 PM.png
Life In Carlsbad: The Leo Carrillo Ranch
KGTV
Screen Shot 2020-03-10 at 12.23.09 PM.png
Life In Carlsbad: The Leo Carrillo Ranch
KGTV
Screen Shot 2020-03-10 at 12.23.02 PM.png
Life In Carlsbad: The Leo Carrillo Ranch
KGTV
Screen Shot 2020-03-10 at 12.22.37 PM.png
Life In Carlsbad: The Leo Carrillo Ranch
KGTV
Screen Shot 2020-03-10 at 12.22.26 PM.png
Life In Carlsbad: The Leo Carrillo Ranch
KGTV
Screen Shot 2020-03-10 at 12.22.11 PM.png
Life In Carlsbad: The Leo Carrillo Ranch
KGTV
Screen Shot 2020-03-10 at 12.22.03 PM.png
Life In Carlsbad: The Leo Carrillo Ranch
KGTV
Screen Shot 2020-03-10 at 12.21.18 PM.png
Life In Carlsbad: The Leo Carrillo Ranch
KGTV