SAN DIEGO (KGTV) - Whether you're a local or a tourist, getting to San Diego Comic-Con and finding parking downtown can be a challenge.
Ace Parking, which operates more than a dozen lots downtown, sold parking spots through an online reservation process. Most spots on Saturday are reserved, according to Kristen Ludwick of Ace Parking.
There are several other options to get you downtown: the trolley, bus, Amtrak, Coaster, and shuttles.
MTS TROLLEY SERVICE: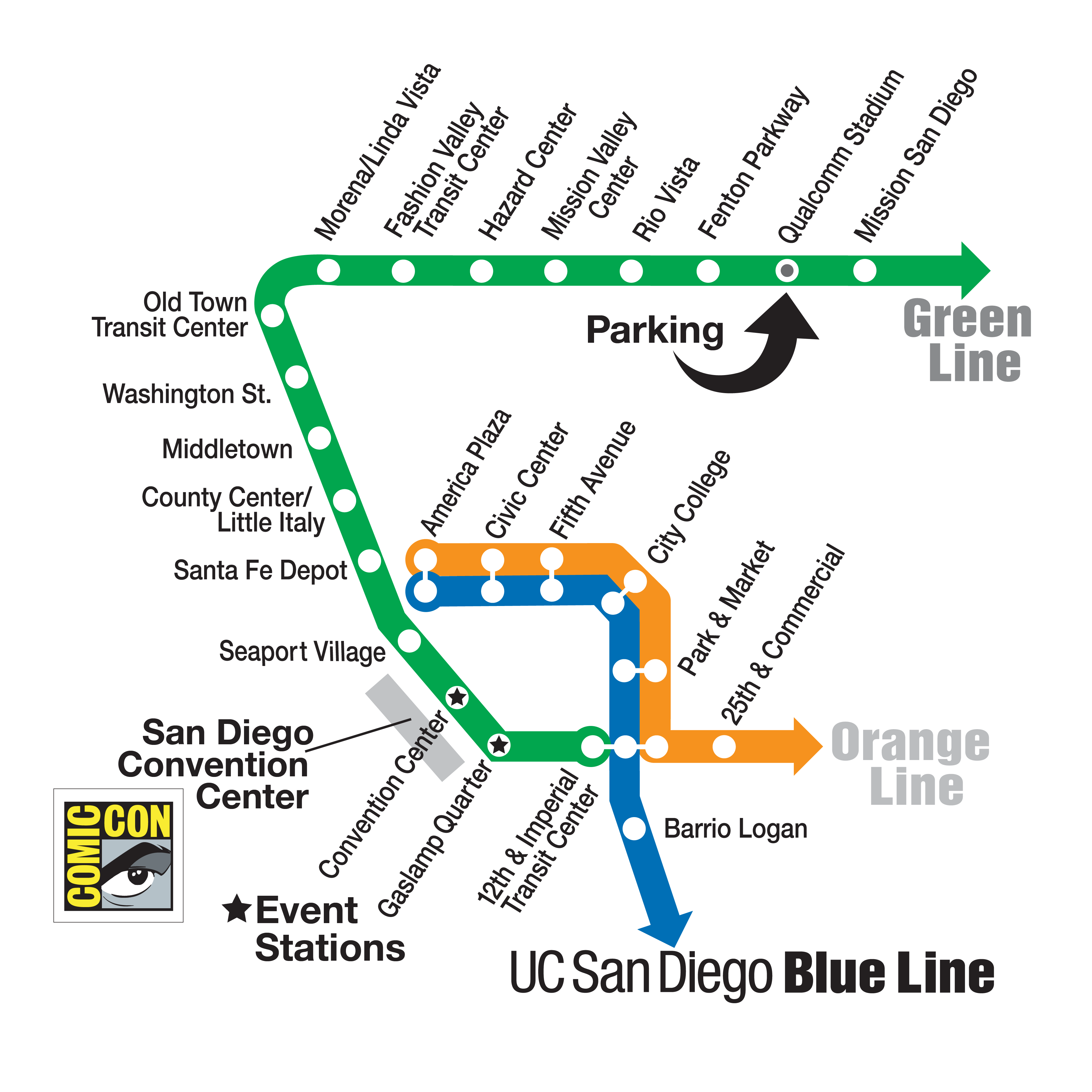 The Trolley is a great way to get around downtown and Mission Valley during Comic-Con. Parking is free at many transit stations. Extra service will be provided during Comic-Con, in addition to commemorative passes. Find a schedule HERE.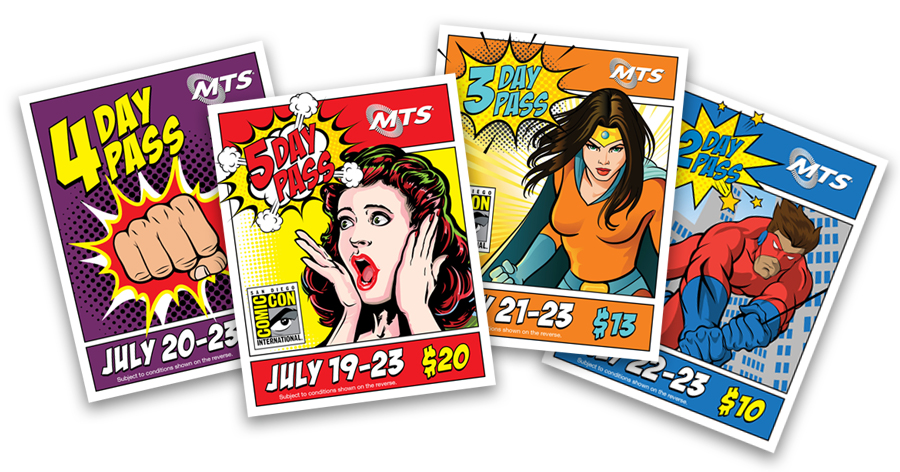 The Metropolitan Transit Service made its own superhero movie to prepare for the big event.
AMTRAK:
According to the Amtrak website, this is one of the busiest weeks of the year on the Pacific Surfliner. Extra seating and additional trains have been added but expect heavy crowds. Last year, 47,000 passengers took Amtrak trains to Comic-Con, according to the site.
COASTER:
The Coaster commuter train takes about an hour to make the trip from Santa Fe Depot downtown north to Oceanside. You can buy tickets at station vending machines or on the Compass Cloud app. Check stops HERE.
COMPASS CLOUD APP:
The Compass Cloud ticketing app is your first step for an easy ride to Comic-Con. It's accepted on all buses and trolleys and the Coaster. You'll want to download the app and put in your financial information before you go.
SHUTTLES:
Comic-Con International has its own shuttle service covering 63 different locations in downtown, Mission Valley, Shelter Island and Harbor Island. It's free for badge holders. Service starts Wednesday afternoon and runs 24 hours a day starting Thursday, July 20. Find a shuttle stop HERE.
The Port of San Diego also operates a waterfront shuttle at a low price.