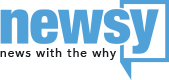 10news.com
National News Partner
Mexico Begins Latest Earthquake Recovery Effort; Death Toll Passes 100
The death toll from the powerful 7.1 magnitude earthquake that hit Mexico on Tuesday has risen to more than 100 people.
Mexico's President Enrique Peña Nieto said more than two dozen buildings in Mexico City collapsed as a result of the quake.
SEE MORE: Mexico Mourns Victims Of Deadly Earthquake, Braces For Reconstruction
The epicenter was located in central Mexico about 75 miles southeast of Mexico City. The quake claimed the lives of people in at least three different states.
Mexico is still recovering from the recent seismic activity that killed close to 100 people less than two weeks ago.
Mexico's federal government deployed thousands of soldiers to help with rescue and recovery efforts from this most recent earthquake.
---
Trending stories at Newsy.com