Does the Republican party want to be more inclusive?
House GOP actions speak louder than words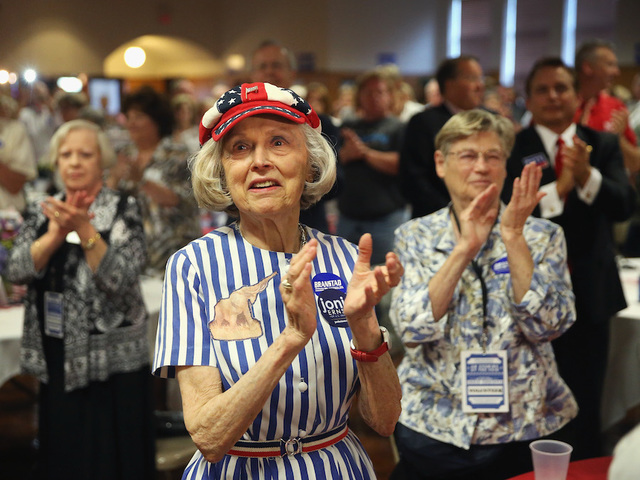 WASHINGTON, D.C. - A year after the Republican National Committee urged the party toward a more inclusive message, particularly on immigration, House Republicans are taking a different tack.
You might remember that before heading out for their August recess, the vast majority of them voted to scuttle a program that has granted legal status to some immigrants brought to the U.S. illegally by their parents. The vote seemed to say more about where the party is now than where many of its leaders say they want it to be.
After losing the last presidential race (and four of the last six presidential elections) , Republicans were emphatic about broadening their reach across demographic groups. The party commissioned a report last year, the Growth and Opportunity Project, to craft a winning strategy moving forward.
"We are not a policy committee," the Republican National Committee wrote in the report, "but among the steps Republicans take in the Hispanic community and beyond, we must embrace and champion comprehensive immigration reform. If we do not, our Party's appeal will continue to shrink to its core constituencies only."
Beyond that, the report specified a variety of demographic groups the GOP should appeal to, including Hispanics, African-Americans and Asians.
The Washington Post's Wonkblog recently crunched the numbers and showed how much of a stretch that could be, especially for Republicans in the House. Using Census Bureau data, the Post found that nearly every House district represented by a Republican is majority white.
In fact, two-thirds of Republican districts consist of more than 70 percent white non-Hispanics. (By contrast, less than one-third of Democratic-held seats have more than 70 percent white non-Hispanics.)
Perhaps not surprisingly, the make-up of the Republican House reflects that. Considering their constituencies and the ranks of their membership, many House Republicans don't have a vested interest in supporting an overhaul to immigration that that most Latinos would applaud.
According to the House Press Gallery, as of June 25, Hispanics accounted for only 3 percent of the GOP House membership, and there are no Asian-Americans or African-Americans among their ranks.
As Jonathan Weisman points out in The New York Times, the Republican Party has sought to defeat Tea Party candidates in primaries and limit their influence in the Capitol. The immigration vote essentially forced the party to chose between a big-tent philosophy and the Tea Party agenda. The rebels won on "the issue where Republican elders believe they have wrought the most political damage."
DecodeDC's foremost aim is to be useful. That means being a reliable, honest and highly entertaining source of insight and explanation. It also means providing multimedia coverage of Washington's people, culture, policies and politics that is enlightening and enjoyable. Whether it's a podcast, a video, an interactive graphic, a short story or a long analysis, it will be based on this guiding principle: We are in DC but not OF DC.